Nuwber.com is a people-search engine that compiles information from a wide range of sources. It provides records of personal information such as first and last names, aliases, dates of birth, phone numbers, email addresses, current and previous residences, addresses from the census and other government databases, online profiles, and ownership details are all publicly available on the site. 
Since Nuwber is not a consumer reporting agency, it can't be used as a factor in determining eligibility for credit, insurance, employment, etc. You should avoid Nuwber.com since you can never be sure who is looking for your information or why.
But the question is how do I get my information off of Nuwber? Worry not! As we're covering this guide step-by-step in our blog post. 
What Is A Nuwber?
Nuwber.com is a people-search engine that compiles data about individuals from a variety of public sources into comprehensive reports that may be seen by the general public for free or a nominal cost. After searching for a specific name you'll receive following information of that specific person such as 
Links to social media accounts,

Past and present locations, 

Information about the property and its neighbors, 

Current Name

Contact information

Professional histories of the website's users
Also Read: How to Remove Info From TruthFinder
How Does Nuwber.Com Work?
On Nuwber website users can search for a person's details by entering their full name and state. It checks this record from the list of its publicly available data and then shows data in front of the user within a seconds. It provides this data free of cost, but to gain detailed information it often requires payment. 
Users can search for a person's details using their name, phone number, or address. While some data is free, detailed reports often require payment. Despite sourcing from public databases, Nuwber offers individuals an opt-out feature to remove their information from its site. However, this doesn't erase the data from the original public sources. Regular updates ensure the platform's information remains current.
How Nuwber Get My Information?
All data broker sites including Nuwber get your information from social media sites, other data broker sites, websites, and various other public sources. This data is sorted into their database and people can get this data after they enter a search query of specific name, address or country. 
9 Steps To Opt-Out Of Nuwber
If you want to remove your information from Nuwber, here the steps you should consider to manually perform this check:
Go to nuwber.com website.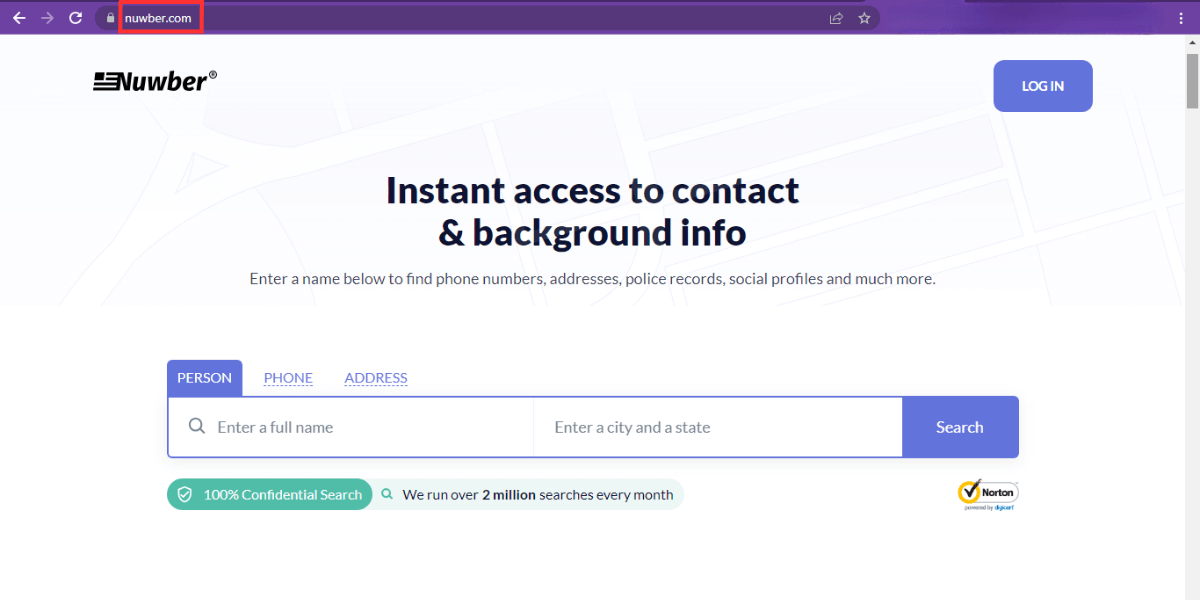 Enter person name, address and phone number (if available) and click on "search" button.
A new window will appear, find the specific record and click on the "view details" button.
In a new tab, the record of that person will show, copy the URL of the person's record.
Scroll down the page, and click on "remove my information" at the end.
It'll show you a new page, enter the URL of the specific record and click on the "opt-out" button.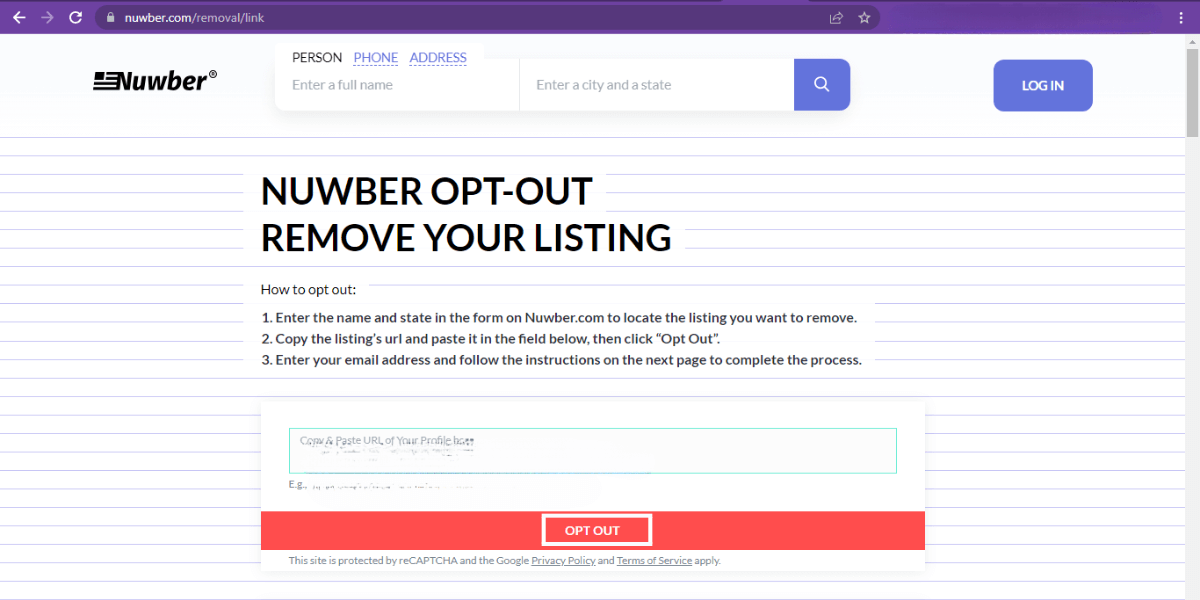 Now enter your gmail in a new window, and click on the "remove" button. 
Nuwber will show you a notification which says "please check your email for further instructions …". 
Check your gmail account, open Nuwber notification and click on the "confirm request" button. 
Note: It will take 2 to 3 days to accomplish your request. So wait a little bit and check Google timely. 
If you want to quickly remove your information from the internet and also from Nuwber, get in touch with reputable sites like Saverepute.com. You can take their service like Search suppression on Google and rebuild your lost image. 
Is Nuwber A Legitimate site?
Nuwber.com is a legit resource. They are able to do their business legally since they obtain their information from publicly available sources like public databases and social media sites. Many evaluations, however, claim that the information provided by Nuwber is either inaccurate or out of date.
Wrap Up
You can now remove your information from Nuwber by following these steps mentioned in this blog post. It's the time to save your reputation online and in-perosnal and stand out in the competitive market.