Finding someone on the Internet is a relatively easy task nowadays. Different websites are available such as Pacermonitor.com, UniCourt.com, Fastpeoplesearch, and others, where you can find records of multiple users freely. You only need the information about that person which you want to find out with their full name and city. After that, all the information is in front of your screen if the search query is right. 
Let me introduce a similar website, "radaris.com," where you can remove information from it without any cost. You can also edit or remove your information. So, keep your information updated with this blog post!
What Is Radaris.Com?
The radaris.com is a people search website where you can find people fast and free. It's also known as a data broker site that collects data from various sites and assembles it in a single record of personal information. The record includes address history, employment history, age, and any criminal record. The data brokers collect this information from public resources such as social media profiles and other public sites. The database of Radaris is constantly updated with the latest information available on public sites. They keep an eye on the latest information users updated on their profile and quickly copy it and store it in their database. 
Additionally, such bad information about you online can destroy your online presence if you own a brand or highly reputable business. So, it's necessary to clean up your online reputation. 
How To Delete Your Information From Radaris?
To remove your information from Radaris, you need to connect with its original sources or email them. Here are the steps from where you can easily remove information, or you can also edit them.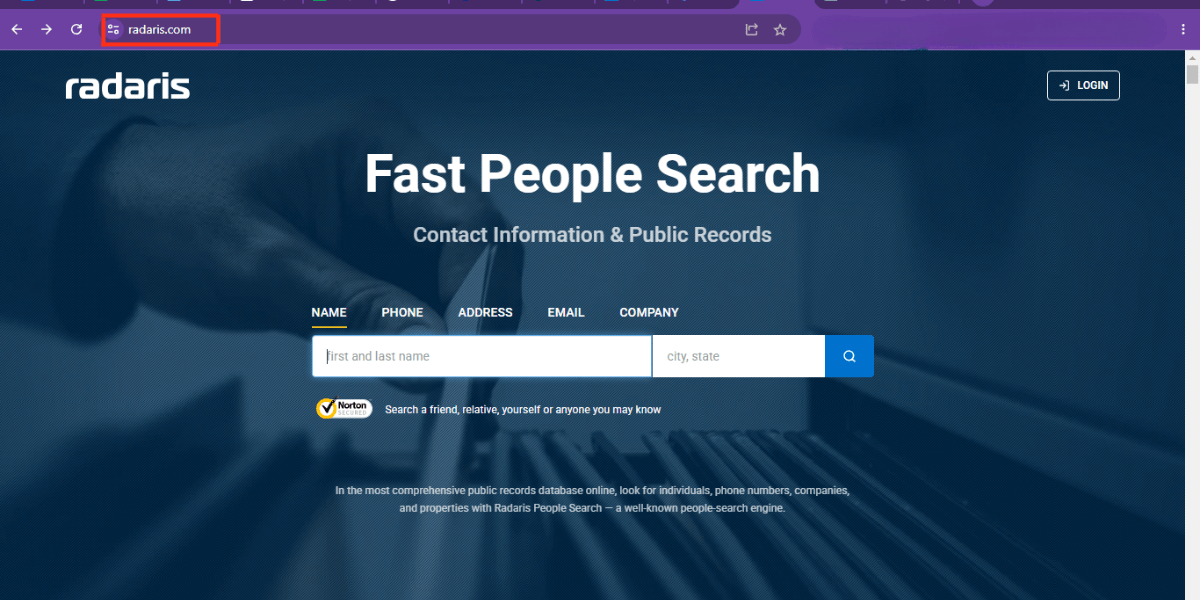 Scroll down the page, enter that person's first and last name, and click on the "search" button.
A new tab will open, and click on the "view profile" blue button.
Again a new tab will appear; copy the URL of the profile.

 

Now, go to the

radaris.com opt-out

page. 
Fill out the information and captcha, then click the "submit request" button. 
On your Gmail account, you'll receive a notification from Radaris click on it. It's a removal process with further detail. You can click on the link given in it and follow all the instructions. 
Note: Removing your information from the original source will take 48 to 72 hours. You have to continuously check the search engine to see if it's removed or not. 
Frequently Asked Questions About Radaris.Com
How does Radaris get your information?
Radaris gathers information from publicly accessible databases, registries, social networks, real estate records, and other public sources.
Is Radaris legal?
Yes, Radaris is legal, as it collects and shares information available in the public domain per the laws and regulations.
How much does Radaris cost?
Radaris offers free searches and premium reports at varying prices, but you should check their official website for the current cost.
Final Thoughts
Removing your information from data brokers' websites and others is essential because it can damage your online identity and affect your personal life. Your online presence is significant, so you remove all misleading information about you online. Otherwise, you can set up a Google notification alert so that whenever any news or comments about you pop up on Google, you get a notification about it.
You can also Hire SaveRepute by Contacting us for the Record Removal from Radaris.com.