Negative information sparks louder than positive ones, even on Google. If you have an online business that has a reputable online presence, then it can be difficult to monitor your reputation or such negative information on the biggest data broker website – Spokeo.
How do you delete your negative information from a website and Google? Worry not!
In this step-by-step guide by Saverepute: A Reputation Management Company, we'll learn all about Spokeo – people search or data removal websites. So, catch this blog post!
What Is A Spokeo.Com Website?
Spokeo is a people search website specializing in fetching information about individuals from several online and offline sources. It's the same as a data broker website. It collects information, stores it in its advanced database, and makes a final report of individual data. Remember that Spokeo is a free online website, which means that anybody can access your information without any charges. 
The purpose of such a website is to sell user data without their concern and get a handsome amount in charge of this. Additionally, it sometimes doesn't contain accurate information and puts a negative charge on you, impacting your personal and professional reputation. 
This info can be used by anyone, including a stalker, a scammer, a criminal, or anyone else with ill intentions. You can protect your privacy and erase your information from Spokeo.com by filling out an online form on their website. 
How To Remove Personal Information From Spokeo Website?
There is an easy process to remove your personal information from Spokeo is to contact SaveRepute. The expert team of this organization will help stand out in the marketplace again. Here's a step-by-step process to remove your info: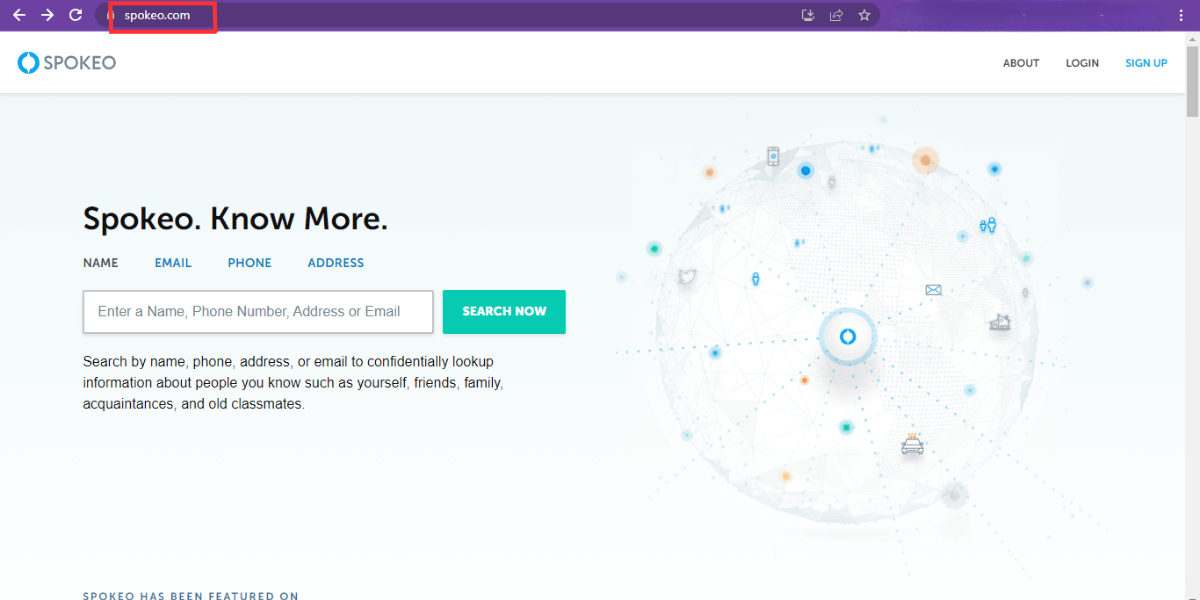 Enter your name, email, address, or phone number, and click the "search now" button.
Fetching our data will take a short time, and we will show you the report afterward. 

Click on the "see results" button.
A new tab will appear, and you need to copy the URL of a specific record.
Now go back to the Spokeo.com home page. Scroll down till the end and click on the "don't sell my information" URL.
On the new tab, scroll the page and fill up the form; check the mark captcha and click the opt-out button.
Open the Gmail account of the specified email you enter in the form.

Click on the removal URL, open it, and at the end, the Spokeo team will notify you that they have received your request. Go ahead with the further process; it will also take to remove your information or profile permanently.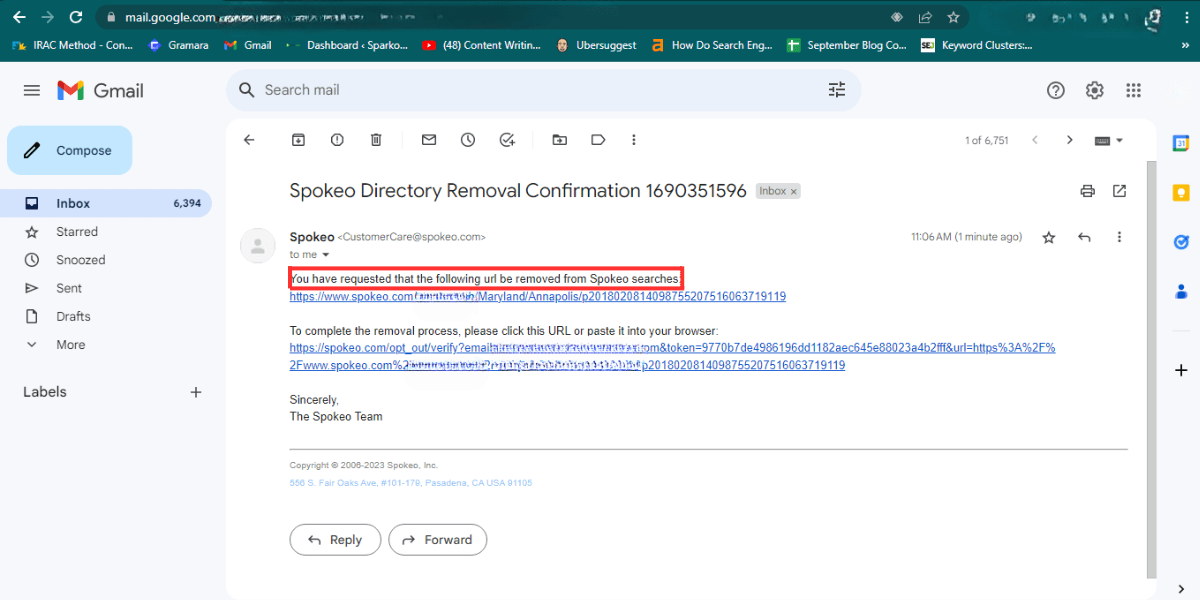 Note: You can also Spokeo Login your account and remove your information manually. You can also contact Spokeo customer services for additional information and help. 
How To Get Rid Of Spokeo Profile?
The easiest way to get rid of the Spokeo profile is to contact SaveRepute; they handle the rest. They will provide you with their best services – Google suppression Services to regain your position on Google. You only have to wait for a short period and continuously update your profile. You should also check Google to get an update on whether your information is still on the internet. Additionally, you can make an account on Google Alert so that it will notify you whenever new information or update about your brand is explored on Google.
You may be Interested in reading: Salon Reputation Management
Is Spokeo legitimate?
Spokeo.com is a legitimate website that collects data from legit sites. However, it's not always necessary that the information they have reported is accurate; there will be some errors. So, it's essential to be cautious when using these services and be aware of potential privacy risks.
What's next?
After submitting a request to remove your personal information or when you click on the opt-out button, you block other people from fetching your data. It's very beneficial. 
For you to avoid stalkers to get more info about you. 
Additionally, when you remove data from a Spokeo database, you add an additional layer of security to protect yourself from unethical theft. It will help you minimize potential risks associated with your online identity exposure. 
Conclusion
Removing Yourself from data broker websites like Spokeo, Radaris opt out and others is relatively easy. You have to approach a reputable website like SaveRepute to address your issue, and they will help you regain your lost reputation online. So, keep in touch with SaveRepute.